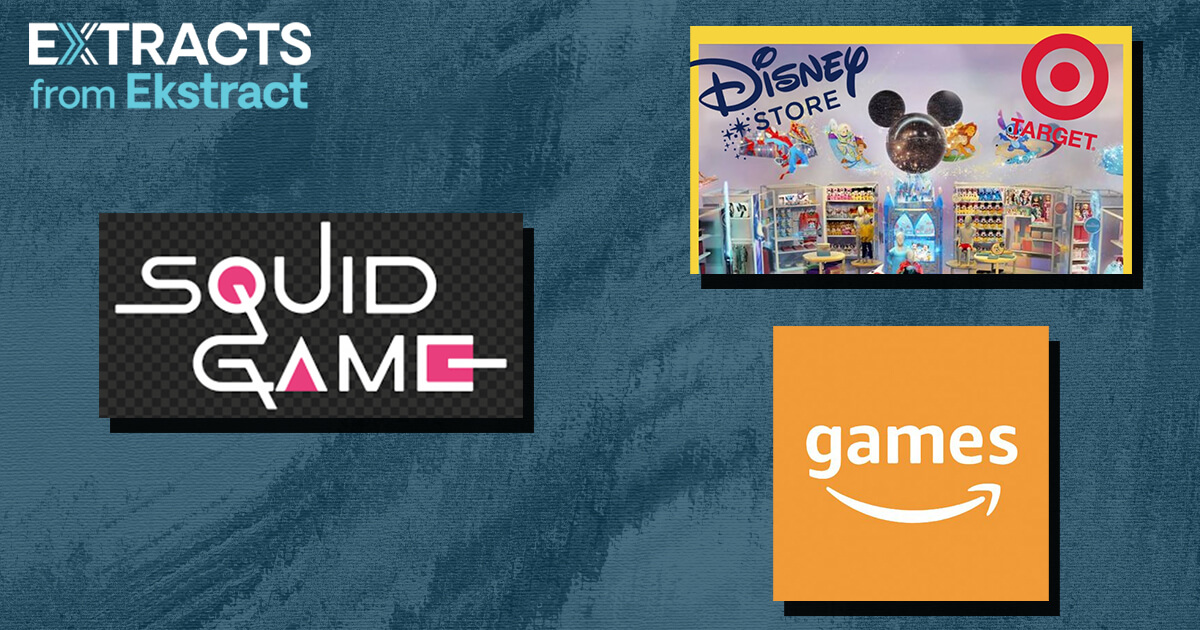 Extracts from Ekstract: Licensing Opportunities for a Post Covid Future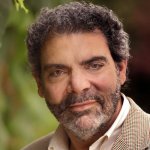 By Steven Ekstract
Managing Director
Global Licensing Advisors
It's difficult to fathom that it has been 19 months since Covid 19 completely disrupted our world. None of us could have imagined this scenario, and yet, slowly we are inching towards a return to a post-pandemic world. Historically, this moment in time that we have lived through will be written about and studied by future generations as metamorphic time in human history.
From our perspective as marketers of brand extensions, we need to understand the paradox of just how powerful the pandemic has been in both further disrupting what was already a transforming consumer and retail landscape, while at the same time strengthening consumers' desire for known and trusted branded products.
The Elephant in the Room
Before we look ahead though, its important to acknowledge our current industry pain points; most notably rising costs on raw materials, the meteoric rise in shipping costs (14x higher than 2019), backlogs at ports and shortage of delivery drivers from ports to destinations. All of this has led to increased prices for consumers as well as product shortages and critically, lost profit margins for licensees and retailers. Add all of this to the already high tariffs on Chinese manufactured goods here in the U.S. carried over from the Trump Administration. Based on 2020 import levels, these tariffs currently impact over $410 billion of imports and exports and increase consumer costs by roughly $51 billion annually according to the American Action Forum.
Critically, a post-Covid economic boom for our licensing business necessitates these issues be resolved quickly, with government intervention. Until they are, consumers will see increased prices passed on to them throughout 2022 and our entire ecosystem of licensing: Licensors, Licensees, Agents and Retailers will suffer the economic consequences.
Opportunity in Adversity
Albert Einstein said, in the middle of difficulty lies opportunity. For those of us in licensing, there has been the difficulties outlined above, in addition to so many brick and mortar retail closures. As we look forward to a post-Covid future, our success depends on our ability to compartmentalize our current difficulties while targeting future opportunities. A new digital age of technology, content and commerce is ushering in so many new licensing opportunities. To keep up with so many changes requires companies to have a full-time trend spotter as well as the ability to act swiftly.
First though, let's look at what the future looks like at retail here in the U.S. market:
Amazon
According to online research firm Techjury
Amazon has 300 million active users (That's twice the entire population of Russia!)
197 million people visit Amazon.com every month
95 million Americans have Amazon Prime Membership (2/3 of American Households)
Amazon.com received 2.24 billion visits in Feb '19
Nearly two-thirds of Americans have bought something from Amazon (That's more than 90% of US online shoppers!)
Amazon's net sales revenue in 2019 was $280.5 billion
Amazon owns more than 90% market share in 5 product categories
As a retailer alone Amazon is unstoppable and yet they are also quickly becoming an unstoppable Licensor, one that will within five years could eclipse the number one licensor in the World, Disney.
On the content front, Amazon is buying MGM adding to its already existing library of Amazon Original videos; Its Games division finally has a hit with the launch of the latest MMO hit game New World launched two weeks ago with already over a million online players. The gaming business represents huge future potential for them as it captures the NextGen demographic beyond the millennial customer. As they invest in owning their own entertainment-based content in games and video, Amazon will incorporate commerce into both. As I have said in many past articles, Amazon is primed to be king of both Content and Commerce with its strategy.
Shopify
The Canadian based Shopify helps existing businesses to create their own ecommerce web sites and has seen a 57 % growth since the start of the Pandemic. The major difference between it and Amazon is that Amazon is an online retail aggregator, while Shopify assists individual businesses to launch their own ecommerce business, keep control and see higher margins on sales. Their new Shopify Markets launched last month will help merchants to sell into new international markets.
Netflix as Retailer?
Its Squid Games is a viral hit. Already creating brand extensions. Netflix has been slow to get into licensing, biding its time until it had original content. Until Stranger Things, no one would consider licensing a show on Netflix, now Netflix is building a significant licensing department. Most importantly, Netflix has become a retailer launching its own online storefront this summer at https://www.netflix.shop/. I write often about the marriage of content and commerce; Netflix is headed in the direction to become a juggernaut in entertainment commerce. [After this column was written, Netflix and Walmart announced an agreement to establish a "Netflix hub" at Walmart.]
Walmart
As a Hypermarket, Walmart was able to remain open during the worst months of the pandemic, while at the same time increasing its sales on Walmart.com.  From a brand licensing perspective, it has made some bold moves, bringing in retail brand The GAP as a home furnishing license as well continuing its leadership position on licensed merchandise. In addition, the Pandemic proved that Walmart.com could compete with Amazon and while its ecommerce has slowed as consumers go back to more in store buying, it recently cut a deal with DIY retailer Home Depot to act as its delivery partner for ecommerce.
Target
Another Hypermarket player that was able to remain open during the pandemic, over the years Target has managed to bring in more sophisticated shoppers through its limited collabs with such brands as Hunter, Lilly Pulitzer, Marimekko, Missoni and Vineyard Vines to name a few. Prior to the pandemic, in 2019, it partnered with Disney for Shop in Shops. As a result, Disney has been able to shutter 60 of its underperforming stand-alone retail locations mostly in malls in North America. Target has also deepened its relationship with Apple and partnered with cosmetics giant Ulta Beauty for store in stores. Another pandemic move was to increase its partnerships with denim brand Levi's for designer collaborations including home and pet goods.
Tik Tok as retailer?
In next month's column, we will tackle the very important subject of S-Commerce but suffice to say Tik Tok, which was a social media disruptor pre pandemic, has become the dominant social media app for young people with 1 billion active global users and a 500% increase in advertising revenue since the start of the Pandemic. For marketers Tik Tok represents a huge s-commerce upside.
Steven Ekstract, Managing Director of Global Licensing Advisors and for more than two decades a leading voice in licensing, offers his opinions and perspectives on the licensing business each month in "Extracts from Ekstract." He launched Global Licensing Advisors – a global, independent advisory service for companies seeking direction for brand collaborations — in September 2020. His involvement in the licensing business goes back to 1998, when he co-founded License! Magazine (now known as License Global under the ownership of Informa Markets). In 2018, Steven took on the Brand Director role for the Global Licensing Group at Informa Markets with new Expo launches in China and Japan.

"Extracts from Ekstract" is made possible in part by