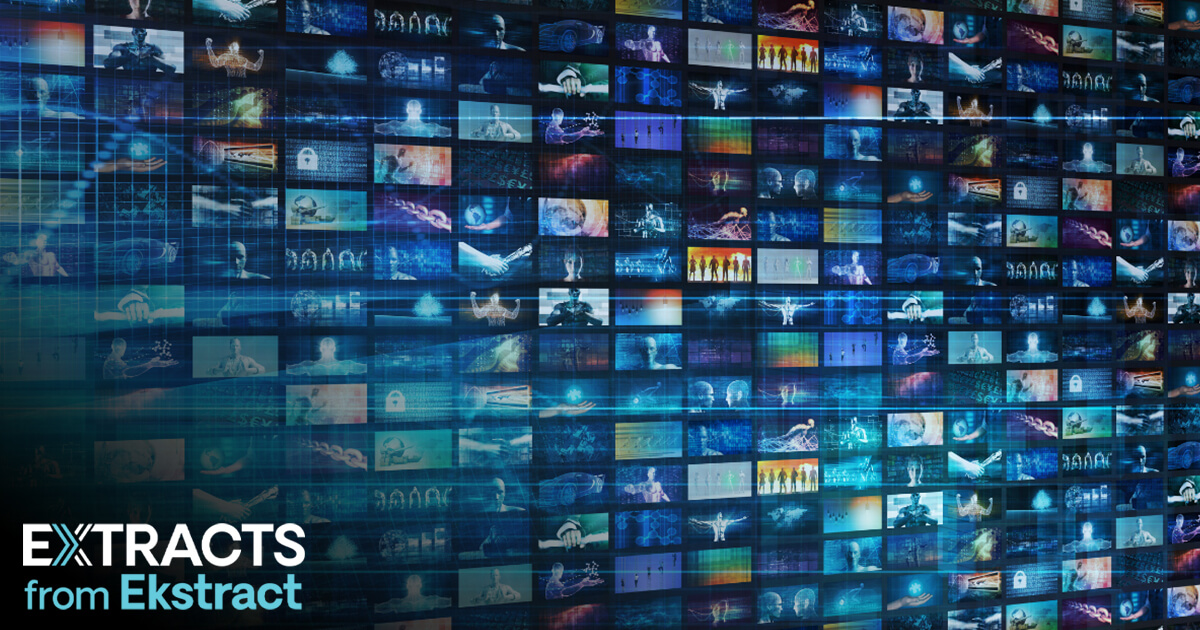 Extracts from Ekstract: The Increasing Value of Content for Commerce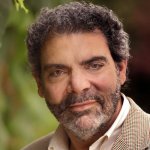 By Steven Ekstract
Managing Director
Global Licensing Advisors 
There is a truism that underlies our licensing business; simply put "Content Drives Commerce". Regardless of where the content originates from; Art, Corporate Brands, Entertainment, Publishing, Sports, Toys…. all licensed IP products and services are derived from content. From Nike's swoosh, Keith Haring's art, Coca Cola and the Olympic Logos to Ferrari's prancing horse and Pikachu from Pokémon, it is all content that drives licensed commerce. What makes this content licensable is the emotional connections to the communities of consumers who embrace it.
Arguably, IP that is used for licensed products and services has never been more valuable than it is right now. But why? What has made Brand IP so valuable at this moment in time?
The Pandemic changed everything
Just prior to the Covid 19 pandemic, many traditional brands were experiencing declines in sales as Millennials and Gen Z embraced newer, digitally native brands and services. Then came the Pandemic. Consumers of all ages and demographics turned to tried and true brands they grew up with, that embody trust and comfort in uncertain times. As we enter a post covid world, will these resurgent traditional brands continue to hold their own?

Content as king
Most recently, on the entertainment side of the business, we are seeing a dizzying amount of content deals with significant potential for commerce. Last Monday, Reese Witherspoon's Hello Sunshine Production Company was purchased for $900 million by a new media company headed up by Kevin Mayer and Tom Staggs, both former top executives from Disney. Mayer and Staggs, with the backing of The Blackstone Group, a private equity firm that has committed an initial $2 Billion to the venture, are launching a new, yet-to-be-named media company as a third-party Content supplier for the many SVOD channels hungry for quality content. Another potential acquisition for them is Lebron James' SpringHill Co. the video production and branding company behind Space Jam: A New Legacy that it is exploring a sale with a valuation of $750 million.
Last Thursday, two major announcements came from ViacomCBS. First, it agreed to pay South Park creators Trey Parker and Matt Stone $900 million for 6 more seasons of South Park and 14 made-for-streaming movies for Paramount +, its nascent SVOD service. Second, it partnered with its longtime rival Comcast (parent of NBC/Universal) to distribute Paramount+, to the European market.
Considering the rivalries between the two companies (Paramount and Universal have been rival movie studios for 110 years and CBS and NBC for over 90 years.) this is a historic partnership in the entertainment business. I would propose that their success in licensing has taught them the value and strength in partnerships to win markets. I have speculated in past columns about their possible merger, it now seems like a greater possibility.

Least we forget, these deals come fast on the heels of the merger of Warner Media and Discovery and Amazon's planned purchase of MGM Studios earlier this summer. So far in 2021, there have been more that 400 media M&A deals worth an estimated US$83 billion, according to research conducted by PwC. These deals encompass the depth and breadth of the media business from sales of music rights from such legendary musicians like Bob Dylan, Neil Young and Paul Simon to gaming companies, film production, TV, and animation.
What factors are driving this feeding frenzy for content?
The most obvious answer is the need for Streamers to provide compelling content that drives subscriptions. But beneath the surface, all the streamers have a longer game, to become commerce marketplaces like Amazon.
Commerce is key
Historically, no retailer has ever come close to achieving the valuation of Amazon.  Walmart, the world's largest company by revenue with US $559 billion, is currently valued at US $407 billion, whereas Amazon, the world's largest online retailer with sales of US $386 Billion, is valued at US$1.7 trillion. Clearly, the market favors Amazon's business model.

10 years of Prime Video
Amazon created its Prime shopping membership back in 2005, as a way for shoppers to receive their online purchases in two days. The first six years between 2005-2011, Amazon Prime was a niche market of several million early adopters. In 2011, Amazon Prime subscriptions grew to 5 million with the value-add addition of Prime Video. Today, Amazon Prime has over 200 million members globally, adding 50 million since the start of the Pandemic.
This year marks the 10th Anniversary of Amazon Prime Video. Amazon's early adoption of Streaming video as a part of prime membership was prescient in its understanding of where consumers will shop in the future. Every single SVOD Provider now has Amazon in its sights. Why?  Simply put, Shoppable Content. As traditional :30 and :60 second TV commercials die off, SVOD providers are counting on subscribers to also be shoppers of their content—soon your smart TV remote or Nextgen smart phone will have the capacity to point at a product you see in your programming and purchase it on the spot.
Amazon is way ahead of the game on this, having first engineered the shop and come in with the video after. Amazon's first foray into Shoppable TV is "Making the Cut", the Heidi Klum/Tim Gunn unscripted Fashion Show that rewards contestants with the ability to have their designs manufactured and sold through Amazon. While seemingly small game on the surface in its ecommerce appeal, it is the first volley in what will become a multibillion-dollar S-commerce universe.
Community makes the difference
Amid the content dealmaking frenzy last week, I had an enlightening conversation with Licensing International Chairman (and Brandgenuity partner), Jay Asher. He advised me that my bullishness on Content and Commerce needed the addition of a third C, Community. Community is the bridge between the content and the commerce. Whether you are a fan of Pokémon, Paris St Germain, or Porsche, you belong to a community of fans that represent key consumers of licensed goods.

The Olympics fizzle, MTV turns 40 and Buzzfeed sells weed
TV viewership of the Olympics was noticeably down in both the U.S and Europe according to ratings measurement services and broadcasters. Broadcasters blamed such factors as time zones being upside down in the West and the year long delay, but I propose the real culprit was a lack of a live audience at the actual Events (the community). Despite, the powerful branded content of the Olympics featuring the world's top athletes, a lack of spectators (community) created less commerce (audience share). Proving Jay's point that community is critical to content and commerce. From a licensed product perspective, it was a downright disaster. With many Japanese citizens demanding the cancellation of the Games and no foreign visitors in Tokyo, a disrupted "community" saw "merch" sales in deep decline. Hopefully, Olympic licensees, retailers and sponsors will get relief from the International Olympic Committee.

Meanwhile, this weekend marks the 40th Anniversary of MTV. When we think of the Content, Community and Commerce, MTV truly exemplifies these characteristics. All of us who grew up with MTV were influenced in the pop culture trends it created, from the music we listened to, the fashion we bought, the hair styles we wore, and how important MTV was for Gen X (aka the MTV Generation) and Millennials.

The 15-year-old digitally native media company, Buzzfeed, made recent news this summer when it announced it would go public through a SPAC (Special Purpose Acquisition Company) with a valuation of U.S. $1.5 billion. Adding to its Licensing Cred it has launched a licensed cannabis line under the umbrella of its lifestyle brand, Goodful. Following the formula of the three C's, Content, Community and Commerce, Buzzfeed continues its four-year success in lifestyle brand licensing
One Last Thought
Later this month, as we attend Virtual Licensing Expo and view all the IP for licensing, let's all keep in mind the three C's of licensing for success.
Steven Ekstract, Managing Director of Global Licensing Advisors and for more than two decades a leading voice in licensing, offers his opinions and perspectives on the licensing business each month in "Extracts from Ekstract." He launched Global Licensing Advisors – a global, independent advisory service for companies seeking direction for brand collaborations — in September 2020. His involvement in the licensing business goes back to 1998, when he co-founded License! Magazine (now known as License Global under the ownership of Informa Markets). In 2018, Steven took on the Brand Director role for the Global Licensing Group at Informa Markets with new Expo launches in China and Japan.

"Extracts from Ekstract" is made possible in part by