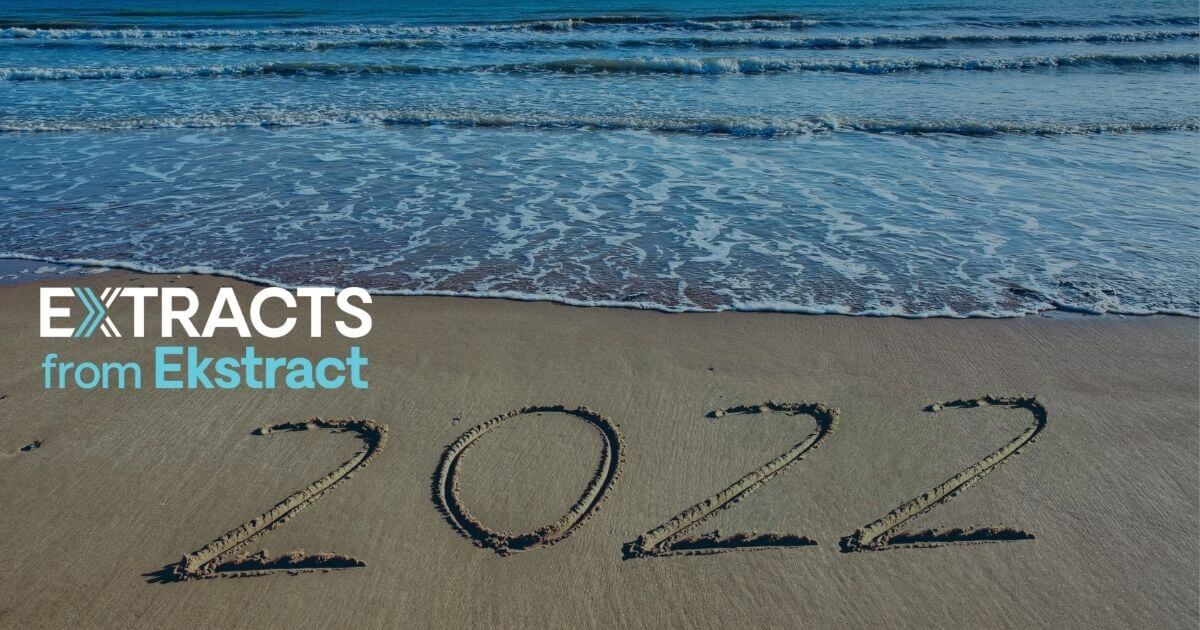 Extracts from Ekstract: Forecasting the Hot Licensed Categories and Marketing Tools for 2022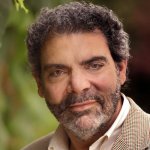 By Steven Ekstract
Managing Director
Global Licensing Advisors
Licensing is a business model that requires us to forecast the future of popular culture. Taken on its own, forecasting the future is a gamble. Add to this the disruption accelerated by the pandemic and it is more difficult than ever to predict what properties and trends to bet on. Of course, most of you reading this have already placed your bets for 2022. Hopefully this forecast will reinforce your decision making and assist you in 2023 picks.
Brand Licensing
Pragmatically, a consequence of the pandemic is how it has strengthened the power of well-known, trusted corporate and lifestyle brands among consumers. In fearful, uncertain times, consumers seek out and will pay more for trusted branded products. This trend will continue for the near future and provides significant opportunities for brand IP to extend into new products and services they may not have previously explored. In a decade, we will look back at this moment in licensing history as a significant milestone for brand extensions and partnerships. The last two years has seen tremendous creativity on the part of many brands in extending into new categories and developing and executing successful brand collaborations.
The Metaverse
With Facebook changing its corporate name to Meta Platforms, Inc, just five weeks ago, the new focus of the social network/s creates significant opportunities for early adapters seeking participation in the Metaverse. Facebook's investment in research towards creating the Metaverse in 2020 was $18 billion and in 2021 is estimated to be an astounding $28 billion. The Metaverse will very soon be a reality and licensing will play a key role.
But what exactly is the Metaverse? An immersive virtual world, from a brand licensing and retail perspective it will be critical to selling products, both digital and physical to consumers. Video Gaming is the marketing tool that all Metaverse providers will initially utilize to capture the hearts, minds, and wallets of consumers. We will see significant increase in VR technology, with Meta's Oculus Quest Headset, Sony PlayStation Headset and Microsoft HoloLens glasses all competing to be the "Gateway" to the metaverse. Most importantly for the licensed IP market, game IP will drive the consumer to the metaverse, increasing the value of gaming companies and demand for consumer products and brand extensions from these games. If the internet is two-dimensional—text and images on flat screens—think of the metaverse as three-dimensional and multi-sensory, including touch. Two of the most popular massive multi player game franchises, Fortnite and Roblox, are the most prepared for the metaverse. Gamers can attend live events, interact with friends' avatars, buy virtual goods, and even shop at brand-name stores in these worlds. Still, none of these comes close to what Facebook founder, Zuckerberg envisions for the future.
In addition to Meta (Facebook), Microsoft has been a major force in creating the Metaverse with its Xbox gaming console, HoloLens Virtual Glasses, Teams videoconferencing and its new Mesh service which will roll out in early 2022. Other major players in this space are Sony PlayStation, Epic Games and China's Tencent. While it may seem futuristic now, the pandemic has reinforced the creation of virtual worlds, as we have experienced firsthand the dangers we face in the near future with pandemics and climate change. Bloomberg estimates the value of the Metaverse in two years' time to be $800 billion.
Digital IP
One trend that accelerated in 2021 are NFT's, (Non-Fungible Tokens) which represent a unique form of IP licensing and has created a virtual gold rush for IP brand owners who have mined their archives for digital collectibles. According to research firm DappRadar, the amount of money spent on NFT acquisitions in 2021 alone is estimated at more than $5 billion. That $5 billion in 2021 will be a significant new addition to the already $300 billion in retail sales of licensed merch and services for the global licensing business. Under our licensing noses, while a pandemic raged, a brand-new licensed business has taken off, and it is merely the tip of the digital licensing iceberg. NFTs are not only here to stay but will be a significant part of the coming Metaverse (see above).
Hollywood Studios like Disney, Warner, Viacom/CBS and NBC/Universal with franchise fan-based IP like Star Trek, Star Wars, Marvel, DC Comics and Harry Potter are creating limited edition NFTs collectibles as both a revenue driver and a way to engage fans. Sports Leagues too have launched NFT divisions. By far the greatest category of revenue generation has been in fine art, with an NFT by the artist known as Beeple selling for $69 million dollars earlier this year. Just as importantly, NFT's have raised the bar of licensing as a marketing tool. Apart from the rare and valuable ones, many FMCG's have appropriated NFT's as a pure play marketing tool to appeal to millennials and Gen Z as digital collectibles. McDonalds even created limited edition McRib NFT's.
Experiences
As the world becomes more digital, live experiences have grown more precious in importance. Add to this the need for forced social distancing during the pandemic and Live Events and Experiences have exponentially increased in value. Whether it be going to a movie theatre, concert, play, sporting event or amusement park, demand has increased. Live Nation reports double digit increases in attendance and merch sales in its concerts and Festivals for Summer 2021 over pre pandemic Summer 2019. Live Experiences have become a luxury as a result of their precious value to us as humans. Licensors and Licensees that can take advantage of live experiences in 2022 will see increased success. With continuing progress in vaccinations for the U.S. and Europe, 2022 is poised to see significant increases in consumers seeking out of home experiences. Combine this with a backlog of Hollywood franchised films that will see theatrical releases in 2022 and movie licensed properties will be significant drivers of consumer products at retail in 2022. For a list of 2022 major movie releases click here
Streaming
As a result of the globalization of TV programming through major Streaming channels, 2022 will see even greater success with breakout hits for kids TV and adult drama, comedy, lifestyle, reality and music, Streaming has revolutionized entertainment, enabling billions of people to access huge libraries of entertainment content, developing significant fans bases and demand for consumer products from those IP's. Every major Streamer now has its own online store to sell consumer products derived from its content. Hot licenses in 2022 in kids will continue to be classic nostalgia-based properties as well as the most viewed by kids on YouTube. In lifestyle, licenses that will continue to do well will be those that create natural brand extensions in beauty, fashion, food and beverage, Home Décor and housewares.
Social Commerce
Whether it is Instagram, Tik Tok, Pinterest, Twitter, Snapchat, or Facebook millions of consumers are using social media as a commerce tool to buy products and services. Brands are shifting their ad spend to social media to create "See Now, Buy Now" opportunities. This trend will continue to get stronger, and we will see more integration of commerce through continued influencer endorsements as well as brands using gamification.
POD (Print on Demand)
If 2021 taught the business of licensed consumer products one major lesson, it is the need to manage the supply chain! Licensees and Direct to Consumer e-tailers will see significant growth opportunities for Print on Demand in 2022. The ever-improving technology of Print on Demand, and the need to manage inventory and direct shipping is going to play a significant role in our business going forward.
Brand Collaborations
A form of licensing where both parties bring unique brand awareness to create a new product or experience. While a significant tool for years in the luxury and fashion world, the Pandemic provided an opportunity for more traditional FMCG brands to experiment with brand collabs, which became significant drivers for sales. From a marketing perspective, Brand Collabs of all types are the darling of social media, creating millions of impressions for brands without the need to spend a lot on marketing. A few successful examples: Mondelez increased sales of Oreo Cookies this year with its limited-edition Lady Gaga and Pokémon Oreos; Bad Bunny X Cheetos X Adidas, etc. Consumers love seeing their favorite brands collaborate!
Consolidation of Licensees
Certainly, the most impacted area of licensed consumer products has been the supply chain. The past decade has seen a perfect storm of economic hardships for licensees from major retail bankruptcies and store closures. the imposition of increased tariffs on Chinese goods to the West, skyrocketing shipping costs and backlogs at Ports; all creating an inability to deliver at retail. These companies are under severe financial pressure from increased materials and shipping costs as well as loss of brick-and-mortar retail customers. 2022 will see more consolidation in the licensee arena.
Happy New Year
Here is to wishing you all a very happy holidays for you and your families and a better 2022 ahead.
Steven Ekstract, Managing Director of Global Licensing Advisors and for more than two decades a leading voice in licensing, offers his opinions and perspectives on the licensing business each month in "Extracts from Ekstract." He launched Global Licensing Advisors – a global, independent advisory service for companies seeking direction for brand collaborations — in September 2020. His involvement in the licensing business goes back to 1998, when he co-founded License! Magazine (now known as License Global under the ownership of Informa Markets). In 2018, Steven took on the Brand Director role for the Global Licensing Group at Informa Markets with new Expo launches in China and Japan.

"Extracts from Ekstract" is made possible in part by